Learn how to easily paint and distress wood letters for your baby's nursery with this simple tutorial! These DIY painted wood letters are a great way to add a personal touch to any room!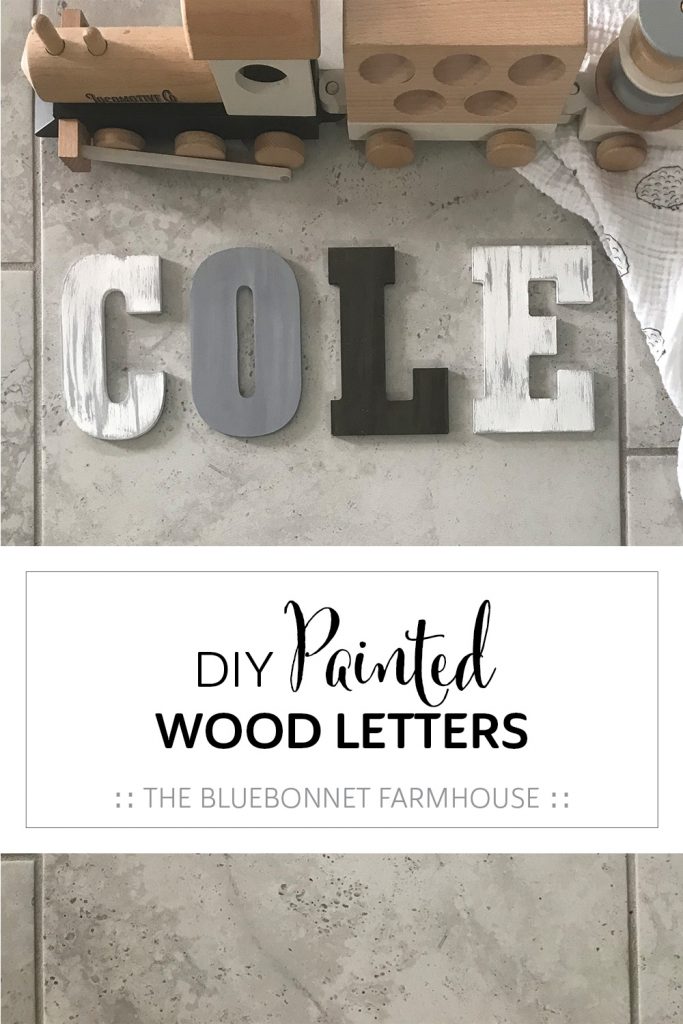 ---
This post contains affiliate links used to help support The Bluebonnet Farmhouse. For more information, please see my disclosures here.
---
If you caught my post earlier this week on our ultrasound picture frame, then you already had a sneak peek at these painted wood letters!
Every nursery needs baby's name displayed somewhere in the room! I feel like it's almost obligatory to display baby's name, initials, or birth date in some form.
The inspiration for this project was a collage wall I wanted to do above the dresser. I needed letters that were proportionate to both the ultrasound picture frame I had made and the space available within the college area.
I found these wood letters that were the exact size I needed to fill the spot! When it came to what colors to paint the letters, I chose to use a picture frame that was going to be used in the nursery as the inspiration.
This is a very simple project that adds a personal touch to any room! Continue below to find different ways you can personalize a space through variations of this project!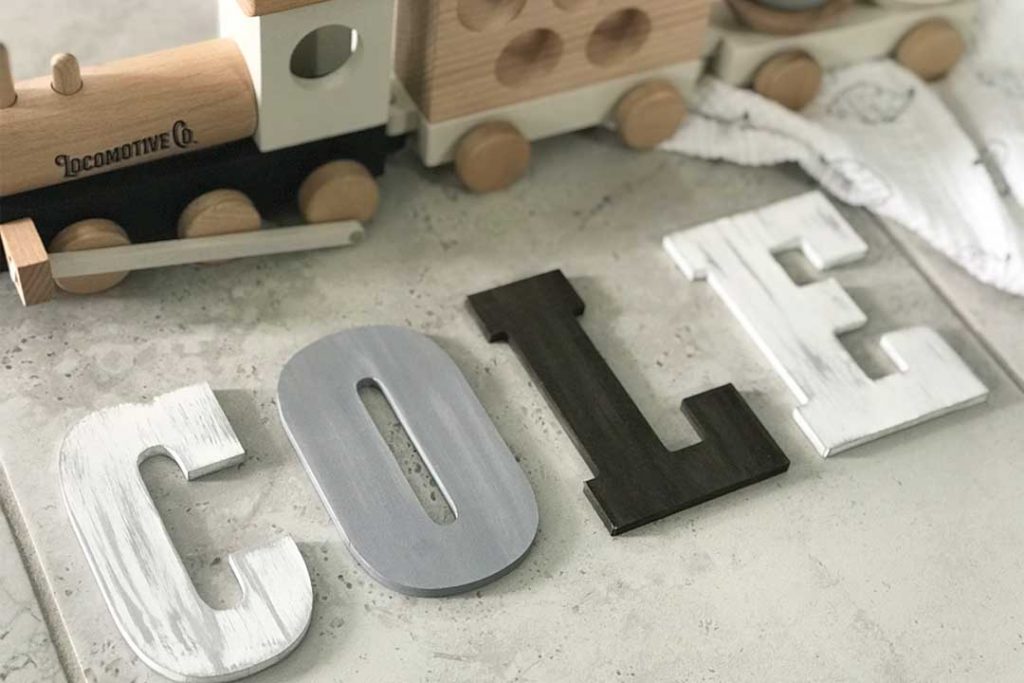 VARIATIONS OF THIS PROJECT:
Use large wood letters to hang above a crib or bed.
Use paper mache letters to stand on top of a dresser.
Mix and match sizes of wood letters to create a monogram.
Use numbers to paint their birth date.
Have a painting party with your kids and let them paint their own letters!
---
SUPPLIES
STEP 1 – PAINT THE WOOD LETTERS
When it came to the colors used, I mixed paints I already had from another nursery project to get the desired shades. These are the colors I used:
Next, I gave each letter a nice even coat of paint using a paintbrush.
Don't forget to paint the sides of the letters!
I have a before picture, but forgot to take one of just the letters painted solid…
STEP 2 – DISTRESS THE PAINTED WOOD LETTERS
Once the letters were dry, I took a dry paintbrush and placed only a small amount of accent color paint on the brush.
Accent colors used:
Gray accents for white letters
White accents for gray letters
Lighter brown accent for brown letters
I lightly stroked the dry brush across the letters until each letter had the amount of distressing wanted.
Be sure to distress the sides of each letter where needed!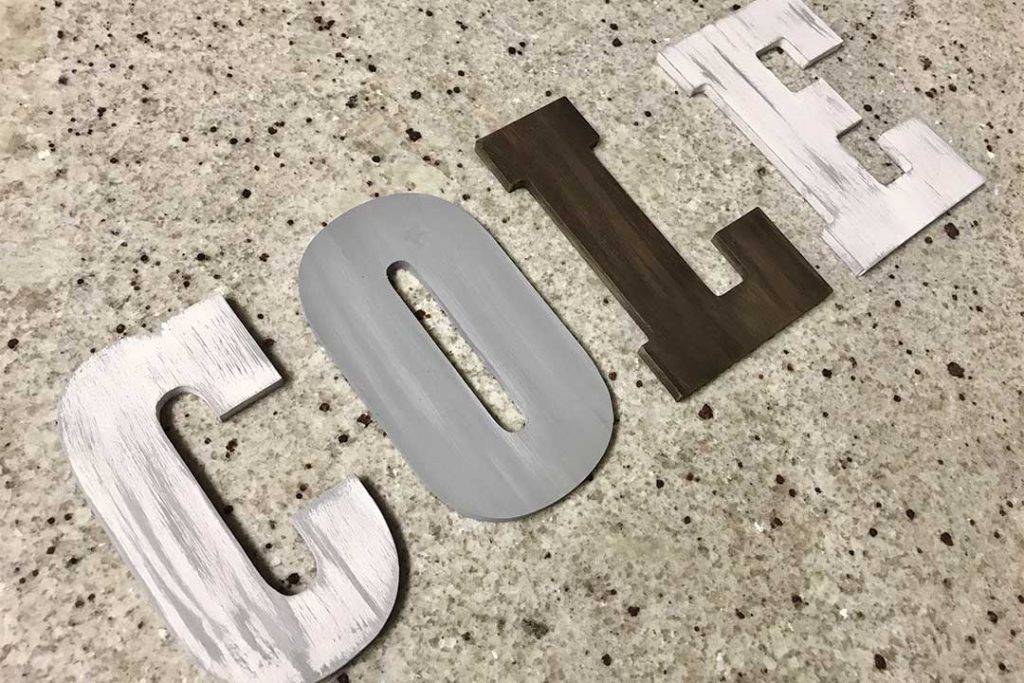 STEP 3 – HANG THE PAINTED WOOD LETTERS
After all of the paint was dry, it was time to hang the finished letters!
Since I wanted the wood letters to lay flat against the wall and they did not come with any way to hang them; I chose to use command strips to attach them to the wall.
Simply press and hold a command strip to the backside of each letter. Then press and hold the letter against the wall. Easy peasy!
We had these letters hanging in our son's nursery for over a year before we moved and removing them was a cinch. Zero damage to the wall and they held up great! Plus, this is a great option when renting because it's less holes in the wall that you have to fill when you move out!
---
Easy, right?! I loved being able to personalize our son's nursery with a fun and simple project! Check out some more of our nursery project's below!
MORE NURSERY PROJECTS:
More coming over the next few weeks! Sign up for our email list or follow us on social media to be notified of new posts! Our social media accounts are listed below.
Happy Crafting!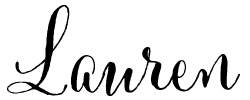 We would love to see your finished project! Is your baby's name displayed in the nursery? Comment below or tag us on social media to share with us!
Filed under: BEDROOM, BEDROOM + BATHROOM, NURSERY
Tagged with: Crafts, DIY, handmade home, home decor, kids crafts